Archive For March 30, 2013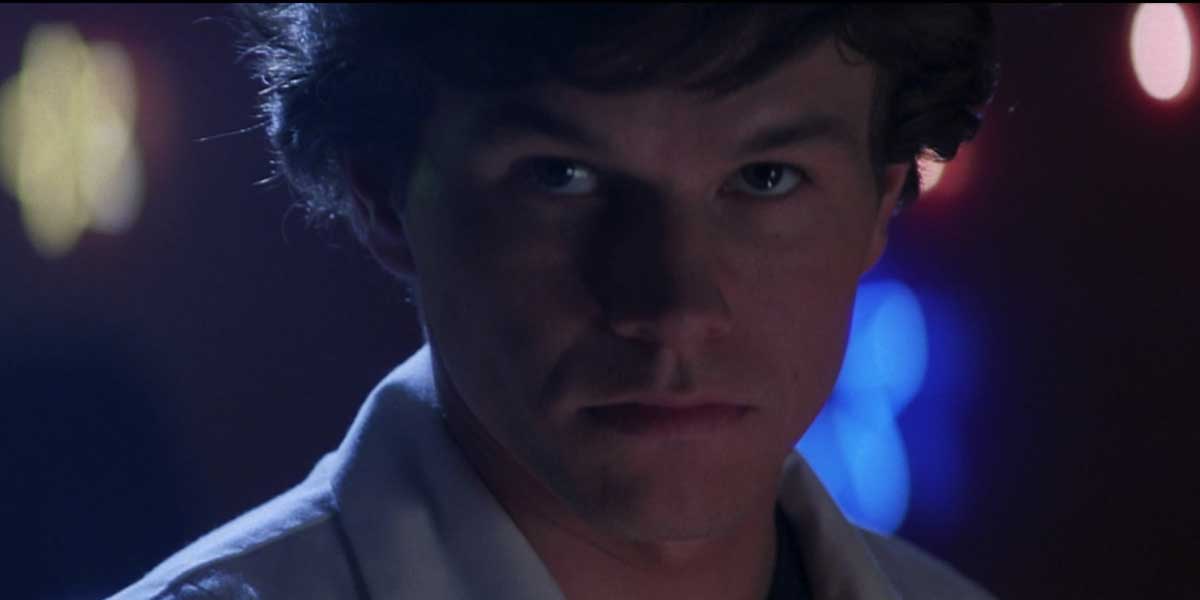 I first saw Boogie Nights in 2000, when I was a 13-year-old punk, three years after it had originally been released in theaters. At the time, the film was appealing to me for very obvious reasons (the titties, cocaine, just to name a few), but as I got older, and I continued to watch Boogie Nights, studying it, I began to develop an appreciation for not only the boldness of the film, but the mastery of director Paul Thomas Anderson.
This article from A.V. Club, written by Mike D'Angelo in July 2009, is one of the best articles I've ever read about Boogie Nights and PT Anderson's risk-taking style of directing. The article discusses one of my favorite sequences in the film – Long Way Down (One Last Thing) – the chaotic conclusion of the film where Dirk Diggler officially hits rock-bottom.
Anderson cuts to a close-up of Dirk sitting quietly on the couch just as "Jessie's Girl" begins its second verse, and proceeds to hold that close-up for 50 agonizing seconds—an eternity of screen time, given that nothing is happening.

It's a moment of pure mystery, an inexplicable oasis amid off-the-wall chaos, and while I still find most of Boogie Nights too baldly derivative to be truly great, it was in those 50 seconds, and in this scene generally, that I first recognized the presence of a potential master.
I agree.
In my opinion, that "moment of pure mystery" is cinematic gold, a telling shot, holding on Mark Wahlberg as he stares menacingly at nothing, a crooked smile etched across his drug-addled face. The soundtrack complements the shot choice, peppered with the occasional explosion from Cosmo, Rahad Jackson's (Alfred Molina) Chinese counterpart.
The entire sequence capped off a remarkable debut film by one of the most talented filmmakers in Hollywood. And as long as PT Anderson continues making movies, we'll all be watching them, taking notes, learning something new each time.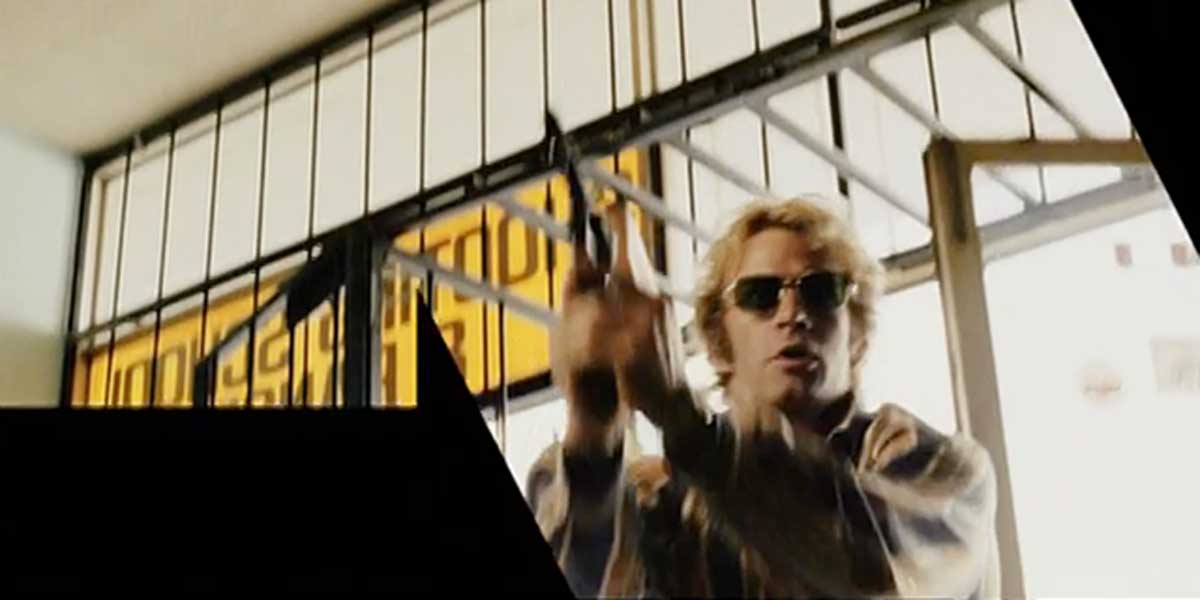 Written by Bima Stagg
Directed by Bronwen Hughes
Cinematography by Jess Hall
Starring Thomas Jane, Dexter Fletcher, Deborah Kara Unger
Stander is not only a visual masterpiece, but an emotional journey to the heart of a good cop, who turns into a great thief.
Thomas Jane gives an intriguing and heartbreaking performance as Andre Stander, a straight-laced cop who has a terrific way of expressing himself through shark grins and seductive smiles. Although I thought Jane was impressive as "Todd… Parker!" in Boogie Nights, he brings a uniquely mesmerizing confidence to his role as Stander.
Inspired by a true story and set in Johannesburg, South Africa, during the late 70s and early 80s, Stander is a film about finding yourself, despite the barriers of age, social class and the law. It's a film about trust, loyalty and the irony in doing what's right by doing what's wrong.
But, most importantly, it's a film about having fun.
At any costs.
Andre Stander is a young white police captain in South Africa, actually the youngest captain in the Johannesburg Police Force. He is happily married to his lovely wife Bekkie and the two seem to fit right into the middle-class society they have grown accustomed to.
While on Riot Patrol, Stander's life changes drastically with the pull of a shotgun trigger. Due to the growing racial problem sparked by apartheid, Stander becomes so greatly affected by the killings of blacks during a rally (in which he both watched and participated in), he finds himself on the polar opposite of the law, robbing his first bank while wearing large Aviators and hiding his small pistol behind his fashionable (but somewhat tacky) plaid suit coat.
Although he gives the stack of stolen cash to a young black child selling newspapers on the street, Stander has become completely transformed, robbing a flurry of banks in the morning then heading the team of investigators sent to crack the case in the afternoon. Not only does this represent the continuous irony apparent throughout the whole movie, it's hilarious to see one of the bank clerks claim that Stander, the police officer, looks like Stander, the bank robber.
After an innocent grin, Stander turns to the police chief and offers to be taken in. And everyone starts laughing.
Stander eventually does get caught, arrested by his colleagues and is sentenced to 32 years in prison. His wife wants a divorce. His father won't talk to him.
When Andre Stander's story looks completed, his life is merely beginning.
While in prison, Stander befriends two convicts Allan Heyl (David O'Hara) and Lee McCall (Dexter Fletcher). Stander and McCall make a daring escape, involving a fake injury after a prison rugby game, then come back to the prison and bail Heyl out. Together the three form "The Stander Gang" (a name that brought light criticism from both McCall and Heyl) and proceed to rob dozens of banks across South Africa.
One of my favorite scenes is after The Stander Gang has robbed a bank, they hear on the radio that the bank's manager is boasting that the gang didn't hit a safe loaded with cash. So, Stander and his crew make a quick U-turn, return to the bank and calmly rob the safe.
Never have I been so sentimental for criminals but, as the movie progresses, this gang acts less and less like "real" criminals. While reassuring his gang to keep their robbery streak intact, Stander reminds his partners that "this is supposed to be fun." And it sure looks like fun as the boys are the lead story every night on the evening news and the headlines in every paper. The Stander Gang becomes so notorious that an Andre Stander look alike, named Mark Jennings, repeatedly gets arrested merely for resembling the famous bank robber.
At a majority of the banks they rob, The Stander Gang admires their wanted posters, three ratty mug shots taped to every bank door in South Africa. In addition to their swift skills used to rob the banks, the gang wears different costumes, most of which are too good to be true. Stander wears a dark afro wig with large sunglasses for one heist. He dresses up like a Muslim for another. Stander and his crew makes bank robberies look easy and effortless, the same way great athletes make slam dunks and home runs seem almost second nature.
To me, Stander was the best film of the Second Annual Bahamas International Film Festival. Although the theatre I saw it in way barely a quarter full, Stander went on to win the Audience Award at the festival. The film offers plenty of plot twists and an unbelievable supporting cast that backs up Thomas Jane beautifully. David O'Hara and Dexter Fletcher are the perfect partners for a fun-loving thief like Stander. Deborah Kara Unger gives a heartbreaking performance as Stander's beautiful wife Bekkie, who seems as confused with her life as Stander is with his.
Overall, this film has hints of Fernando Meirelle's City of God with characters reminiscent of the thieves in Reservoir Dogs. Although this film bombed at the box office, I feel with the right exposure, Stander has the potential to build up an underground fan base of loyal viewers like myself. Stander is a must-see film that shows a soon-to-be great Thomas Jane at his criminally-minded best.
Originally Published By BahamasB2B.com