Archive For August 2, 2011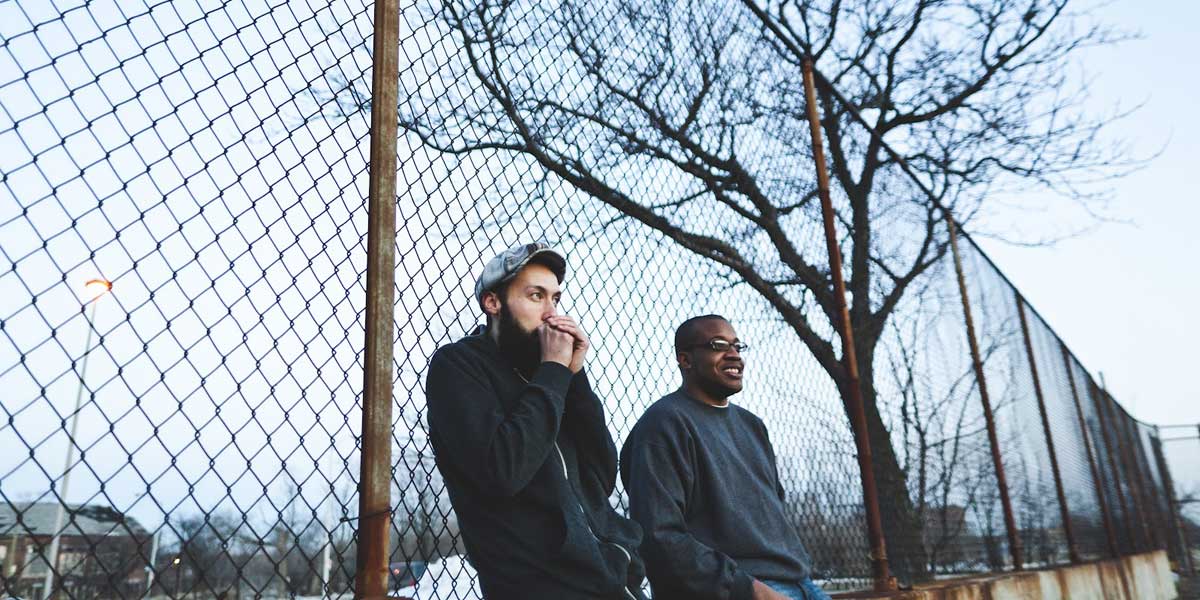 Rochester, Michigan native Bryan Lackner, better known by his stage name Mister, isn't exactly your average rapper.
He doesn't dedicate entire songs to his fascination with drugs or guns or jail time. He isn't weighed down by pounds of gaudy jewelry. He doesn't sport designer sunglasses when he performs. Instead, he's wearing oversized reading glasses and corduroys.
"I wear a suit on stage," Mister said. "And I rap about macaroni and cheese."
He isn't joking.
Mister is known to perform in crooked golfer's hats and loosely knotted ties, polyester vests and tailored dressed pants. At first glance, he looks like a bearded golf caddy with a microphone.

But when you listen to his lyrics, you realize he's much more than that.
As a teen, Mister used hip-hop as a way to creatively convey his emotions and ideas, crafting countless verses that he claims to have been "riddled with teen angst and awful wordplay."
Since then, Mister has emerged as a word-of-mouth sensation around Oakland County, thanks to his vivid imagery, unique style and unwavering originality. 

Inspired by the eccentricity of Andy Kaufman and the brutal honesty of Louis C.K., Mister's quick-witted rhymes capture the essence of being an outcast without having to bring attention to his race.
And, like most independent artists struggling to garner recognition in their hometown, Mister has to juggle his burgeoning music career with his regular 9-to-5 day job — an acquired skill that takes both patience and compromise.
"(Making music) doesn't pay the bills, so I have to work to eat," Mister said. "But, if there's downtime at the job, I'm always updating my website and scribbling ideas for songs."
Most of those ideas have flourished into impressively arrangement compositions.
In a song titled "What I Do," Mister poetically explains the necessity of keeping his ego in check despite being constantly praised by his peers.
"They keep clappin'/gathers up his things and, some give dap, but/he barely makes time to acknowledge it/grateful yes, he's just never been good at taking compliments."
And in a track called "Need That Food," Mister verbally debates over which snack to grab from the cupboard before settling on — you guessed it – a pouch of microwavable mac and cheese.
"After I leave my 9-5, I'm either writing, recording, shooting stupid promo videos, or promoting and putting together the next show," Mister said.

His undeniable dedication to hip-hop is commendable, considering how competitive Detroit's music scene has become in the past few years.

"The music in Detroit is better than anywhere else in the world," Mister said.
Some of his favorite local artists include Illy Mack, House Phone, Bars of Gold, Child Bite, Of Mice and Musicians, Prussia and The Ashleys.

Mister has joined forces with Cold Men Young's Blaksmith to form Passalacqua, a conceptual hip-hop duo that successfully blends and complements each other's intelligence and imagination.
The two are putting the finishing touches on a new full-length album, "Zebehazy Summer," which will be available for digital download in August 2011.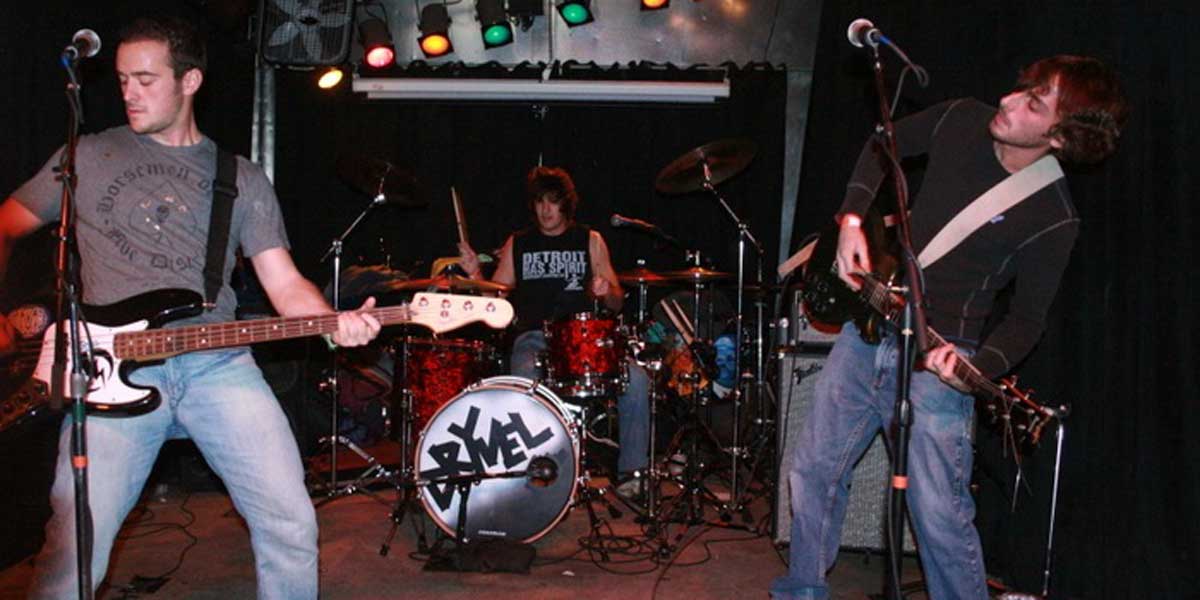 Dryvel is a multifaceted rock/punk band devoted to promoting an optimistic message without diluting the edginess or high energy of their music.
Initially inspired by bands like Rage Against the Machine, Rancid, and NOFX, Dryvel has evolved from a street-level rock group to a must-see local sensation.
Formed in 2000, Dryvel has since undergone some lineup changes to maintain their characteristic punk-thrash sound by crafting tunes that are punchy enough to work individually but harmonic enough to be part of a concept album. Dryvel consists of Matt Marriott (drums), Robert Grupido (guitar/vocals),  and John Cottone (bass/vocals).
"We got our start by finding out that we all enjoyed similar bands and decided to jam together," drummer Matt Marriott said. "Jamming out eventually led us to write our own material, which then got us gigs at local venues."
Local venues soon became venues all over the state, which soon turned into venues all across the Midwest. Dryvel has performed at various hot spots throughout Michigan, including The Crofoot, The Hayloft, Mac's Bar, The Ritz, NYNY, The Bling Pig and Rack N Roll.
In addition to making a name for themselves in and around their hometown, Dryvel recently booked a three-day weekend tour called the "WHY NOT?! TOUR," which consists of consecutive performances in Chicago, Minneapolis and North Dakota respectively. But despite their rigorous touring schedule, the members of Dryvel still must find time for their everyday lives and strenuous day jobs.
"It's difficult to have most of your day taken up with something other than playing and writing music," Marriott said. "But our day jobs allow us to pay for the things we need, so there's a bit of a trade-off. You just have to work hard with both until there's a day when the music can pay for everything."
And that day may not be far off.
Dryvel's sound is refreshingly distinctive; a punk-rock hybrid with equal parts Green Day, Blink 182 and My Chemical Romance. In a song titled "Go Time" from their album "He Walks Alone," you won't know whether to head-bang your way toward a mosh pit or listen intently to the arrangement of dueling guitars and an impressive drum pattern.
Although Dryvel has been recording and performing for more than 10 years now, the band still finds ways to garner new fans without compromising their style and sound. And even though the competition to get signed to a record deal is stronger than ever, Dryvel supports other local bands just as much as they support themselves.
"There are a ton of great local bands and we admire all of them for doing what we're doing," Marriott said. "Some of our closest friends are members of Konniption Fit, False City, Six Months Gone, Dirty Whiskey, The Product and Fall Prey."
As for artists on the other end of the spectrum, Marriott offered a few words of wisdom to assist local bands that are just getting started.
"Do what makes you happy and what makes you proud," he said. "Practice, play shows, be creative, get out to local shows, and support the local scene!"