Archive For December 10, 2007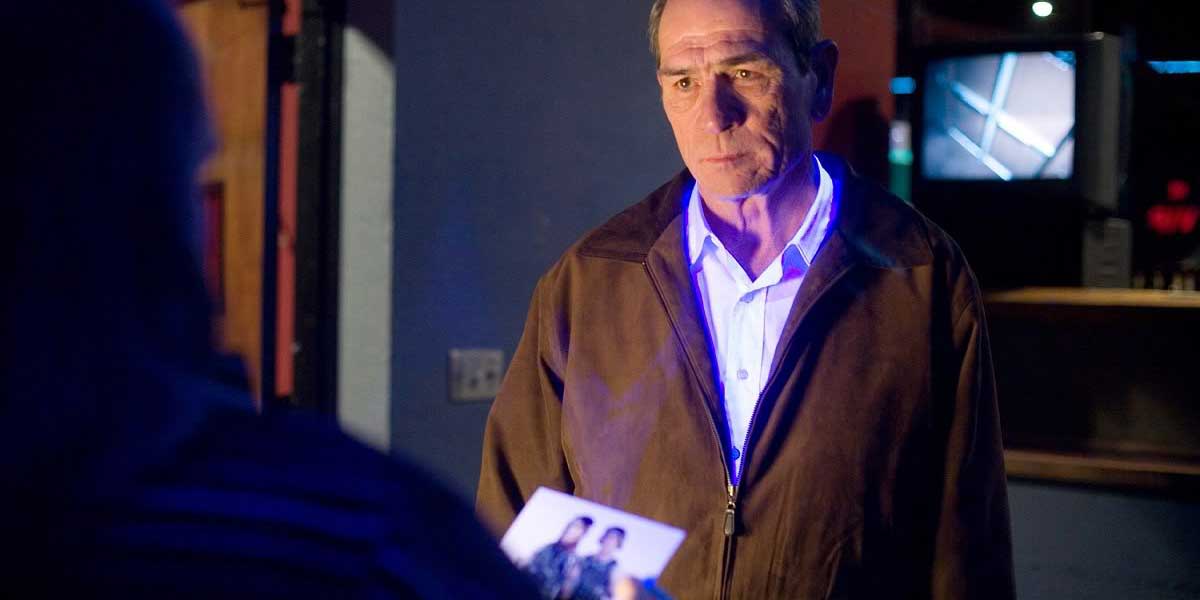 Written & Directed by Paul Haggis
Story by Paul Haggis & mark Boal
Cinematography by Roger Deakins
Starring Tommy Lee Jones, Charlize Theron, Jonathan Tucker
The best way to teach filmmakers how to make films is by giving them examples of how to master the craft, how to perfect every aspect of the filmmaking process. I find myself carrying a laptop to nearly every screening to take down scrupulous notes in order to learn the structure of film by, well, watching films.
Aside from Woody Allen's 2005 sleeper hit Match Point and the Coen Brother's No Country for Old Men, very few movies are able to convey a message and captivate an audience using the basic principles of filmmaking: character, plot and conflict.
But, in Paul Haggis's emotional powerhouse, In The Valley of Elah, the 2-time Academy-Award winner proves that he's becoming an important writer-slash-director in Hollywood without relying on lucrative special effects or raunchy sex scenes. In fact, "Valley" has no overt sensuality, no unnecessary profanity, no unexplained plot twists; it is filmmaking in the most minimal form.
Tommy Lee Jones gives an Oscar caliber performance as Hank Deerfield, a no nonsense retired military policeman searching for his youngest son, Mike (Jonathan Tucker), who has been listed as AWOL following his deployment from Iraq.
As the search for his son becomes more rigorous and less hopeful, Hank finds himself clashing with two forms of the law: the clueless local police and the headstrong military brass. With the help of a determined detective, Emily Sanders (played painstakingly by Charlize Theron), Hank delves into an investigation that he may not want to solve, asking questions he may not want answered, discovering that learning the truth is sometimes easier than facing it.
In The Valley of Elah also boasts noteworthy performances by Susan Sarandon, James Franco, Jason Patric, Josh Brolin, Wes Chatham and Jake McLaughlin; all of whom bring life and dimension to generally listless characters. The entire cast of "Valley" performs as if they all have secrets, refusing to give other characters the satisfaction of knowing what's on their mind.
Winner of this year's Spirit of Freedom: Dramatic Award at the 4th Annual Bahamas International Film Festival, In The Valley of Elah is easily one of the top films of 2007 and is sure to garner even more gold come Oscar time.
It's a shame that the screening for this film was so poorly attended at the festival; up-and-coming filmmakers could have learned a thing or two from Haggis and his brilliance.
Maybe next time I won't be the only person taking notes.
Originally Published By BahamasB2B.com