Archive For December 10, 2004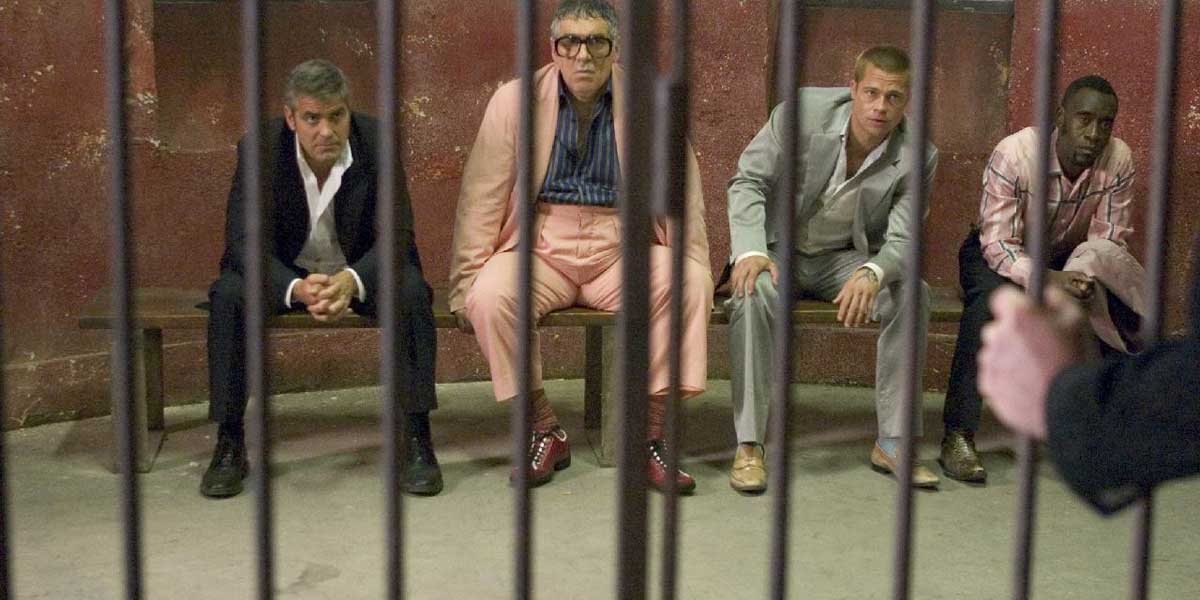 Written by George Nolfi
Directed by Steven Soderbergh
Cinematography by Steven Soderbergh (as Peter Andrews)
Starring Brad Pitt, Catherine Zeta-Jones, George Clooney
Steven Soderbergh can make great movies. Check his resume, which goes from the Cannes-winning sex, lies and videotape, to the Oscar-winning Traffic, Soderbergh has the ability to put the audience into something more than a movie, something more than a 2-hour film that can leave the audience bored and depleted.
With his newest film, Ocean's 12, Soderbergh has relied too much on the success of the original, Ocean's 11. Unlike its sequel, Ocean's 11 told a story, which made sense at the end and left the audience feeling proud of themselves that they figured out how the robbery was pulled off. In Ocean's 12, there was no story, there was no plot.
Despite the lack of formulation that seemed to drag the film on for more than it's apparent 2-hour running time, the dialogue in the film was masterful, picking up the quirky one-liners that made Ocean's 11 an oft-quoted movie. All the acting is superb with basically the entire cast from the original movie returning, plus the addition of Catherine Zeta-Jones as a blood-thirsty detective who has the hots for Brad Pitt's hilarious character Rusty Ryan.
The film, which is set three years after the gang pulled off the greatest casino robbery in Las Vegas history, shows an upset Terry Benedict (Andy Garcia) personally addressing each member of the original crew and demanding his money back with interest, which adds up to roughly $97 million. Being "too hot" to work anywhere in America, Danny Ocean (George Clooney) and his team travel to Europe to pull off three separate heists with not only Benedict on their tails, but Europol's top agent Isabelle Lahiri (Catherine Zeta-Jones) and a thief known only as Nightfox close on their tails.
Ocean's 12 will more than likely be a box office success thanks to its twelve big name superstars and a few cameo appearances from their friends. The script is very funny and the directing, as any other Soderbergh film would be, is superb. But, a film can't run without legs and that seems to be the only thing that Ocean's 12 is lacking.
Originally Published By BahamasB2B.com