Archive For December 13, 2004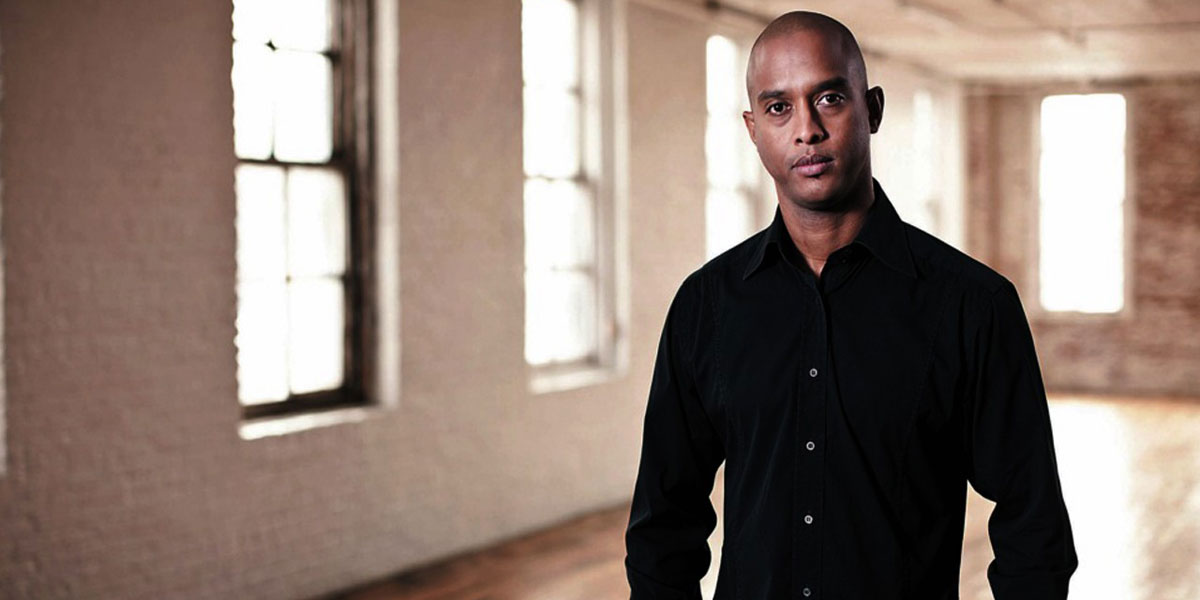 The most frightening image of The Untold Story of Emmett Till isn't young Emmett's mutilated face as he lies in his coffin for the whole world to see. It isn't Mamie Till Mobley's reactions at the funeral, being held up by two men as she nearly faints while looking at her son's lifeless corpse.
The most frightening image of the film is when the murderers, J.W. Milam and Roy Bryant, smile in the courtroom as they get acquitted of kidnapping and murdering the 14-year-old boy who allegedly whistled at a white woman.
But, thanks to a relentless effort by the film's director, Keith Beauchamp, the decision in that courtroom won't stand much longer.
Beauchamp has dedicated nine years of his life to The Untold Story of Emmett Till, which not only received a standing ovation at its screening at the Bahamas International Film Festival, but has reopened the murder case of the 1955 killing of young Emmett Till.
"It was more than just a film," Beauchamp said during our interview at the Atlantis Coral Towers. "This became a personal journey for myself."
That personal journey started at the age of 10, when Beauchamp first learned of Emmett Till's story. Having grown up in racially tense Baton Rouge, Louisiana, Beauchamp experienced racism as a high school senior, when he was beaten by an off-duty police officer for dancing with a white girl at prom.
"I was hands-on with this project because I lived this project," Beauchamp told me expressively. "This is something that I was willing to die for."
Having not worked a 9-to-5 in over seven years, Beauchamp has devoted a majority of his adult life working on The Untold Story, becoming sort of a second son to Emmett's mother, the late Mamie Till Mobley.
"We became very close," Beauchamp said. "Just knowing her, just speaking with her and just listening to her knowledge and her wisdom, that is what really kept me going."
Mamie Till Mobley, who passed away last year, had fought for the reopening of the case for 47 years, trying to avenge her son's brutal murder. That vengeance came when Beauchamp made his documentary, which opened the eyes of the justice system while dropping the jaws of viewers. I ask Keith if he, too, still gets chills when he watches the film.
"Oh yeah, man," he says shaking his head emphatically. "It's very unfortunate that Mrs. Mobley passed away, it's very hurtful for me to see the footage of her.
Everything she had said to me before, I now know what she's been trying to teach me.
I asked him what he learned.
"Perseverance."
The film that Beauchamp has persevered in is a 75-minute documentary that follows the events that happen before, during and after the abduction and murder of Emmett Louis Till, a 14-year-old Chicago native who traveled to Mississippi to visit his uncle. The film, which has no narration or onscreen appearances for Beauchamp, uses the witnesses that were with Till when he was abducted, the reporters who covered the case and, of course, the woman who lost her son.
"I've never considered this film to be my film," Beauchamp said tapping his chest. "I always considered this their film; the witnesses, Mrs. Mobley's film. I'm just the mouth piece."
Since starting this documentary, Beauchamp has discovered evidence that proves even the most knowledgeable history books wrong. Beauchamp learned that there were over 14 people involved in the murder, much more than the historian's story, which includes only two. Beauchamp has found witnesses who didn't want to be found and possible suspects that desperately tried to clear their name. But, the most significant thing Beauchamp has done was force the re-opening of the nearly 50-year-old case and lit a match underneath the seat of America's top politicians.
"I made this film to raise the American…" Beauchamp stops and thinks. "Not just the American consciousness, but to raise the conscience of all people about the contributions that were given by African-Americans."
Now, Beauchamp is getting rewarded for his role in, what he calls, the hip-hop generation's civil rights movement. He has been talking to plenty of producers and film distributors who are interested in making a feature-length film on his life and his involvement with the Emmett Till project.
"There are so many people we've been discussing to play me," Beauchamp explained. "It was said that Will Smith had interest, same with Jamie Foxx, but I don't see those people playing me."
I laugh and say, yes, I could see Will Smith.
"Will Smith?" He too, begins to laugh. "A lot of people said that actually. I don't know man, it's up in the air."
Although Beauchamp's film has many frightening and horrifying images, it is laced with beauty that will keep a lasting impression on me and every other viewer. The most beautiful image in the film is watching Mamie Till Mobley sit on her couch, next to a baby picture of Emmett, still able to smile her gorgeous smile.
And, after watching all that Keith Beauchamp has done for her son, you know she is smiling down on him now.
Originally Published By BahamasB2B.com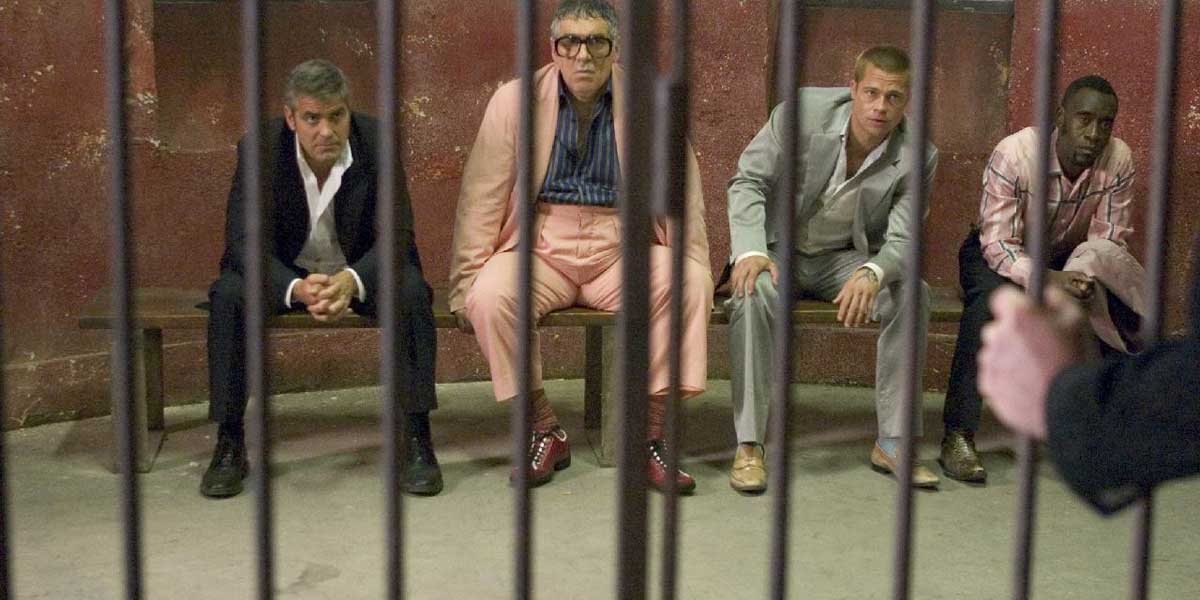 Written by George Nolfi
Directed by Steven Soderbergh
Cinematography by Steven Soderbergh (as Peter Andrews)
Starring Brad Pitt, Catherine Zeta-Jones, George Clooney
Steven Soderbergh can make great movies. Check his resume, which goes from the Cannes-winning sex, lies and videotape, to the Oscar-winning Traffic, Soderbergh has the ability to put the audience into something more than a movie, something more than a 2-hour film that can leave the audience bored and depleted.
With his newest film, Ocean's 12, Soderbergh has relied too much on the success of the original, Ocean's 11. Unlike its sequel, Ocean's 11 told a story, which made sense at the end and left the audience feeling proud of themselves that they figured out how the robbery was pulled off. In Ocean's 12, there was no story, there was no plot.
Despite the lack of formulation that seemed to drag the film on for more than it's apparent 2-hour running time, the dialogue in the film was masterful, picking up the quirky one-liners that made Ocean's 11 an oft-quoted movie. All the acting is superb with basically the entire cast from the original movie returning, plus the addition of Catherine Zeta-Jones as a blood-thirsty detective who has the hots for Brad Pitt's hilarious character Rusty Ryan.
The film, which is set three years after the gang pulled off the greatest casino robbery in Las Vegas history, shows an upset Terry Benedict (Andy Garcia) personally addressing each member of the original crew and demanding his money back with interest, which adds up to roughly $97 million. Being "too hot" to work anywhere in America, Danny Ocean (George Clooney) and his team travel to Europe to pull off three separate heists with not only Benedict on their tails, but Europol's top agent Isabelle Lahiri (Catherine Zeta-Jones) and a thief known only as Nightfox close on their tails.
Ocean's 12 will more than likely be a box office success thanks to its twelve big name superstars and a few cameo appearances from their friends. The script is very funny and the directing, as any other Soderbergh film would be, is superb. But, a film can't run without legs and that seems to be the only thing that Ocean's 12 is lacking.
Originally Published By BahamasB2B.com